sachtler SD Monitor Cable / Lemo 8pin
Art.No.: 6913
Monitor cable / 8pin Lemo - 8pin Lemo / for Transvideo CineHD 6" HD / GPI Pro / XCS TB6 Monitor / SD Video only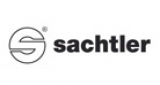 SD Monitor Cable / Lemo 8pin
SD monitor cable for use of SD monitors with the Cine HD, Cine and EFP. This cable is made for monitors with a 8 pin LEMO video in socket. To be used with monitors like the TB6 green monitor or the Transvideo CineMonitor HD 6" SBL and 8" SBL.
Monitor cable / 8pin Lemo → 8pin Lemo / for Transvideo CineHD 6" & 8" HD monitors / for GPI Pro / XCS TB6 Monitor

SD Video only!
SD Video /
for all Cine HD systems
Please complete the form below and we'll get back to you as soon as possible.