SSC-CR481
Indoor rapid dome analogue camera with high resolution (550 TV lines), 360-degree endless pan and above-the-horizon tilt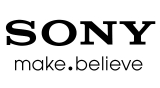 The Sony SSC-CR481's rapid dome structure delivers 360-degree endless panning function and above-the-horizon tilt, coupled with high resolution of 550 TV lines and high sensitivity (1.4 lx, F1.6, 50 IRE), thanks to the 1/4-type EXview HAD CCD, making it an ideal camera for indoor applications, such as offices and retail outlets, that require a wide angle of enhanced image capture 24/7.

Wide-D technology from DynaView allows the camera to handle different lighting conditions in one scene. A True Day/Night function automatically switches between day (colour) and night (monochrome) modes depending on lighting levels. The camera's Motion Detection function can trigger a video recorder or alarm signal.

The SSC-CR481, which operates at AC 24 V, offers a total zoom ratio of 432x through 36x optical zoom and 12x digital zoom.
Maximised image quality in low lighting

High resolution (550 TV lines) and high sensitivity (1.4 lx, F1.6, 50 IRE) with a Signal-to-Noise ratio of more than 50 dB, thanks to the 1/4-type EXview HAD CCD,maximise image quality under low-lighting conditions, making the camera eminently suitable for round-the-clock security applications.

High-speed endless rotation

The SSC-CR481 offers 360-degree endless rotation at up to 300 degrees per second.

Above-the-horizon tilt

The SSC-CR481 can "tilt-up" 15 degrees – making a total tilt range of 210 degrees – meaning that, from a ceiling installation by an atrium, it can monitor activity on the floor above.

Motion Detection function

Users can configure the camera to trigger a video recorder to start recording, or an alarm to be sent to an external device, when it detects motion.

Switching automatically into Night mode

The True Day/Night function switches between Day (colour) and Night (black and white) modes to optimise image quality 24/7.

Automatic Tone Reproduction

Automatic Tone Reproductioncompensates for gradation of subjects to an optimum level.

2D noise reduction

2D noise reduction ensures clear visibility even in dark environments.
Please complete the form below and we'll get back to you as soon as possible.