RealShot Manager Lite
Entry level camera management software for IP security cameras. Free to download and fully HD compatible for up to 9 cameras.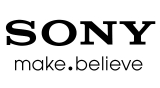 IP-based security camera systems have many advantages over analogue, but they need effective management software to harness the intelligence-gathering potential.

RSM-Lite is the entry-level video management software for Sony's range of IP security cameras. It has the same intuitive interface as the full version, and is designed for small and medium sized businesses with up to nine cameras.

It is optimised for ease of use and straightforward installation. A software wizard guides users through setup and registration, and recording just takes one click.

With zero cost, Full HD compatibility and a huge existing user base, RSM-Lite is an easy choice for small business security.
Cost effective

All the benefits of a powerful video management software, at no extra cost

Most proven solution

Over 90,000 cameras are already managed by RSM software

HD camera support

RSM-Lite has full support for new HD and Full-HD cameras, so you can work with the highest-quality images

Optimised for small to medium businesses

Functionality is designed to meet the requirements of small to medium businesses with simple installation and extreme ease of use

Plug and play installation with installation wizard

Easy to install with plug and play simplicity, automatic camera discovery and wizard guides to set up configuration and layout

Automatic 'One Click' Recording

Easy-to-start recording with a simple one-button click means that you're always ready to capture incidents as they happen

Support for Windows 7®

RSM-Lite runs on Windows 7® - the latest version of the Microsoft® operating system

Easily upgradable to full version, RSM-AD

RSM-Lite has an easy upgrade path to RSM-AD: the full version of RealShot Manager
Cost effective

HD camera support

Optimised for small to medium businesses

Plug and play installation with installation wizard

Easily upgradeable to full version, RSM Advanced

One-click recording

WAN support and web client software

Support for Windows 7®
Please complete the form below and we'll get back to you as soon as possible.